Legalization of Stay

PRE-ARRIVAL, POST-ARRIVAL
Pre-Arrival
Pre-Arrival
Legalization of stay in Poland is a multi-step process. Below you will find a useful check-list of steps that you must complete before you arrive in Poland. You may use the list as a step-by-step instructions and also as a handy checklist, as you proceed through the legalization process.
Check List
Find out what documents are required to apply for a Visa and/or a Residence Card
Apply for a Visa at the Polish embassy or consulate
Confirm accommodation options with SWPS University Office of International Student and Scholar Services, in the chosen city of study
Check options of health insurance policy for the duration of your stay in Poland
Obtain a credit card (e.g. VISA, Master Card, American Express, etc.)
Book your flight / train to Poland
Check the options of transportation from your port of entry to your final destination in Poland
International students have two options to legalize their stay in Poland. They can apply for a visa or a residency card.
Visa
To obtain a visa, you should contact a Polish Embassy or a Consulate in your country of origin. There are two types of visas.
A national visa (type "D") allows a foreigner to enter Poland and stay within its borders for up to one year. The validity of such a visa depends on the purpose of travel. A national visa entitles a foreigner to travel to other countries of the Schengen Area for the maximum period of three months within a six month period.
A Schengen visa (type "C") can be issued for a period of up to five months. This kind of visa allows a foreigner to remain within the Schengen Area for 90 days in any 180-day period. The visa indicates the number of entries to the Schengen Area, that have occured during the period of its validity.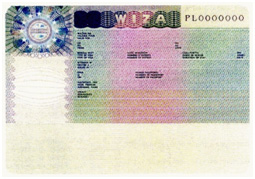 Residence Card
A Residence Card may be issued only to foreigners, who have already been granted a temporary or permanent residency in Poland, while their residency status is still valid. Holders of a Residence Card may cross the Polish national border numerous times, without the need to have a visa. Students who wish to apply for a Residence Card, should contact their Regional Administration Office (Voivodship Office). The Residence Card is usually issued for the period covering the duration of the academic year plus two additional months. A subsequent card may be issued for the period of three years, at the maximum. The Residence Card application process takes approximately 2 months.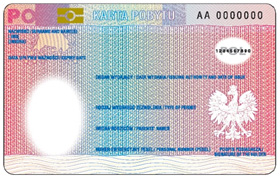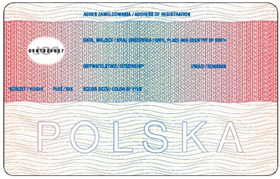 To learn more about the legalization of stay in Poland, see the presentation on "Student Visas, Student Residence Cards, and Foreign Students and Graduates Working in Poland" prepared by the International Organization for Migration (IOM).
Download presentation in English »
Download presentation in Russian »
Download presentation in Polish »
Post-Arrival
First Steps
You have arrived at SWPS University of Social Sciences and Humanities. What next?
Please refer to the Quick Guide to Your First Days at SWPS Unviersity, which we have attached for your convenience below.