February 15, 2022
18.00-20:00 CET (GMT+1)
online
Webinar
Common mental health disorders (depressive and anxiety disorders) are a worldwide epidemic and there is no evidence that the epidemic is subsiding. Even more so, the impact of COVID-19 and COVID-related restrictions on the increase of depressive and anxiety disorders, clearly shows that societal factors play a crucial role in the onset ad maintenance of these mental health conditions. Mental health conditions are seen as conditions that are caused by interplay of mental, biological, stress related and societal factors that can change over time. Nevertheless, psychotherapeutic interventions mostly target individual factors. One of the main challenges is to understand the causal interplay between these factors in order to explore new targets for prevention and treatment. Our keynote speaker, Professor Claudi Bockting will discuss an integrative framework, incluidng the complex systems theory, which might open up opportunities to explore new targets for prevention and treatment of common health conditions (from individual interventions to societal interventions).
The presentation will be followed by a panel discussion.
Keynote Lecture
Zoom out: understanding the onset and maintenance of common mental health conditions using a complexity approach in order to innovate interventions
Keynote Speaker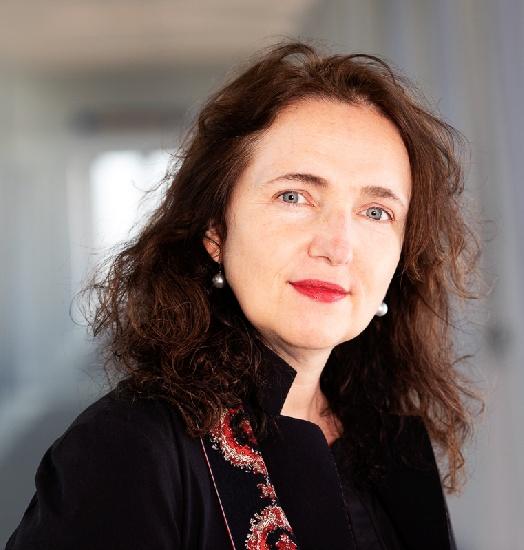 Claudi Bockting– is a Professor of Clinical Psychology in Psychiatry, Amsterdam UMC and director of the Centre for Urban Mental Health, University of Amsterdam. President of EACLIPT. As a professor of Clinical Psychology in Psychiatry at Amsterdam University Medical Centers, Profesor Bockting, together with her research team, studies common mental health disorders (such as depression). Together with prof. Reinout Wiers, she is the Director of the Centre for Urban Mental Health at the University of Amsterdam. She studies potentially modifiable etiological factors of onset, relapse and chronicity, using an interdisciplinary complex systems approach. As a fellow at the Institute for Advanced Study (UvA-IAS), she studied the use of complexity systems models in order to explore new targets for interventions of depression. Additionally, as a fellow at the World Health Organization (WHO), she studied the possibilities of using technology to increase the accessibility of effective psychological interventions worldwide. Besides, she works as a clinical psychologist at the Psychiatry Department of UvA-AMC. In addition, she is the president of EACLIPT.
Panel Discussion
How can new approaches to understanding psychopathology provide a better basis for psychological treatments?
Current psychopathology is rooted in proposals that are over 100 years old, and these cornerstones have been cemented in classification systems such as ICD or DSM, until now. Such a process is not only at risk of "reification" (continuous confirmation of suggested structure through permanent use, even if the starting point was not correct), but what is more, it has not really led to psychopathology models, which are helpful for treatment planning. In this panel, we will discuss whether new approaches to understanding psychopathology provide alternative frameworks for the work of mental health clinicians.
In addition to the position outlined by Professor Bockting, Maria Karekla presented the attempt of linking mechanisms of action (change processes via which psychotherapeutic change can occur) with intervention choices and outcomes in an iterative, bottom-up manner (Karekla, 2021). There is an obvious shift of focus to more transdiagnostic factors, an approach that is also supported by experts like Cristina Botella. Finally, it is more and more recognized that symptoms are not isolated features, but are part of an interdependency that is better described as a network. New statistical models for classifying psychopathology, and patient's problems that consider such a network approach, are promoted by experts like Eiko Fried (Fried et al., 2017), who will also be part of the panel. The new approaches might offer better frameworks for clinical work than traditional classification approaches.).
Panel Host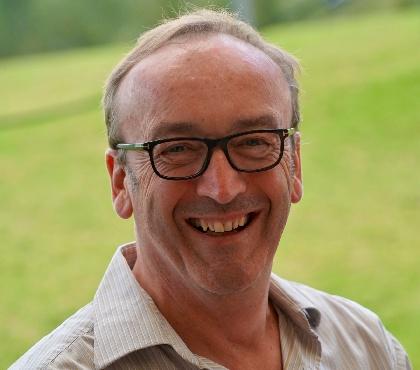 Professor Winifried Rief – is a clinical psychologist, member of the board of the European Association of Clinical Psychology and Psychological Treatment (EACLIPT), and Editor in Chief of Clinical Psychology in Europe.
Panelists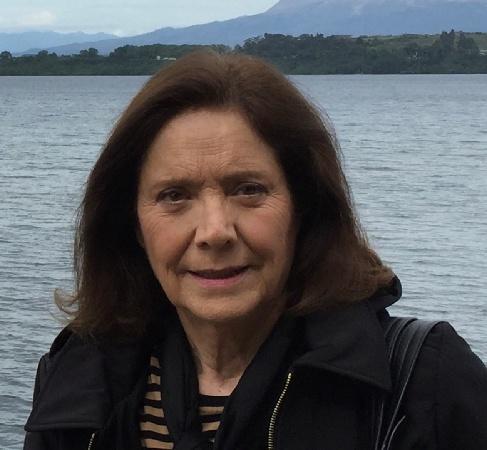 Cristina Botella, Ph.D.– is Emeritus Professor of Clinical Psychology at Universitat Jaume I (UJI) (www.uji.es). She received her Ph.D. in Clinical Psychology from Valencia University (1983). Before coming to UJI, she was Full Professor at the University of Murcia. Academic Visitor at Boston University (2002-03-USA) and Otago University (2014-New Zealand). At UJI, she has been Chairman of the Psychology Department, founder and Director of the Psychology Assistance Service; Director of the Psychology Doctorate program, Director of the Master in General Health Psychology, and PI of a CIBER action (www.ciberobn.es/). Moreover, she was founder and former Director of the Psychology and Technology Laboratory (LabPsiTec-www.labpsitec.es) at UJI. LabPsiTec is a pioneer worldwide in developing and testing applications based on Information and Communication Technologies (ICT) to promote health and wellbeing. Prof. Botella's work demonstrates that these ICT applications are effective and efficient tools for the treatment of different psychological problems (e.g., depression, panic, social anxiety, adjustment disorders, post-traumatic stress disorders, eating disorders, obesity, etc.). These ICT applications have led to several trademarks and intellectual and industrial property copyrights. Her work has been recognized national and internationally. She was president-elect of the Association of CyberPsychology, Training & Rehabilitation (http://iactor.ning.com); member of the Steering Board of The International Society for Research on Internet Interventions (http://isrii.org/); member of the Spanish National Commission of Clinical Psychology. She belongs to the Advisory Council on Mental Health of the Generalitat Valenciana Government. She is a member of over 20 Editorial Boards of various scientific journals, and serves as a referee for more than 40 international scientific organizations. She has received several national and international professional awards.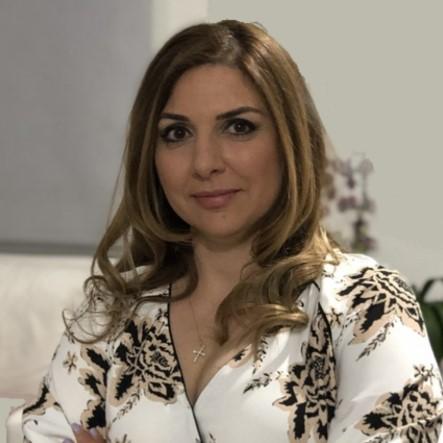 Maria Karekla, Ph.D.– is a licensed clinical psychologist, peer-reviewed Acceptance and Commitment Therapy trainer, and Associate Professor, University of Cyprus. She is the Head of the "ACTHealthy: Clinical Psychology and Behavioral Medicine" laboratory. She received her doctorate degree in Clinical Psychology from the University at Albany, SUNY. She completed her residency at the University of Mississippi Medical Center and Veterans Administration Hospital. Her research focuses on areas of health promotion and the investigation of individual difference factors (especially psychological flexibility parameters) as they relate to the development and maintenance of various behavioural difficulties (especially anxiety, eating, and health related problems). Additionally, she examines the treatment of these difficulties utilizing process-based and Contextual Behavioral Science-based principles and innovative delivery methods (e.g., digital interventions, virtual reality). Her research (>100 scientific peer reviewed publications) received numerous local, European and international grants, and awards by (among others) the European Council and Pompidou's group, the Society of Behavioral Medicine, and the Association for the Advancement of Behavior Therapy. She is currently the chair of the Clinical Psychology Doctorate committee and program, University of Cyprus. She is also the convenor of the European Federation of Psychology Associations' Psychology and Health committee and a member of the e-health task force. She recently completed terms in chairing the Cyprus Bioethics Committee on Biomedical Research and being a member of the Cyprus Psychologist Licensing Board. She presently serves as president-elect of the Association for Contextual Behavioral Science, from where she received the status of "Fellow" in 2019. In 2021 she became a fellow of the Society of Behavioral Medicine, whereas in 2018 she was nominated as Cyprus "Woman of the Year: Academic/Researcher category." Her first psychotherapeutic children's story book was nominated in 2017 for the National Literary Awards in the category Children/Adolescents and also for her illustrations for the book. She is a TEDx speaker and she has been hosted and interviewed for her work by numerous podcasts, newspapers, TV and radio stations nationally and internationally..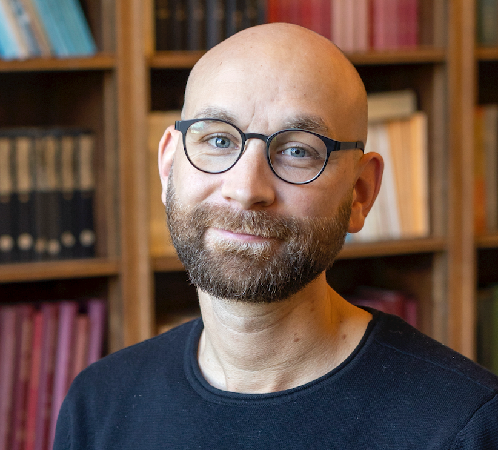 Eiko Fried, Ph.D. – is Associate Professor of Clinical Psychology at Leiden University. He obtained his Ph.D. at the Free University of Berlin in 2014, followed by four years of postdoctoral training in methodology at KU Leuven and the University of Amsterdam. Dr. Fried is interested in how to best understand, measure, model, and classify mental disorders, and he works at the intersection of clinical psychology, psychiatry, methodology, and complexity science. He is currently involved in several projects that conceptualize mental health problems as emergent properties that arise from complex, transdiagnostic, dynamical, biopsychosocial systems, including his 5-year project "WARN-D", which aims to develop a personalized early warning system for depression (www.warn-d.com). Eiko recently received the Rising Star Award and Janet Taylor Spence Award for transformative early career contributions to psychological science. You can find his blog, publications, lectures, and other information on www.eiko-fried.com.
Watch Our First Webinar
Co-organizer:
SWPS University of Social Sciences and Humanities